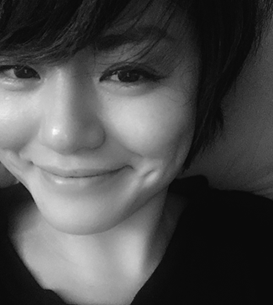 Emi
Eyelash & Nail Artist
I still remember the first time when I got my eyelash extensions service. I was already fascinated by them at the very first moment when I looked in the mirror. I was transformed into a Barbie doll! I felt fabulous. I felt lively. I felt confident. Now that I became eyelash artist, It is my honor and joy to make you feel the way I did. Please relax and enjoy the services. Thank you.
Working Hours
Sunday

Closed

Monday

Closed

Tuesday

10AM to 4PM

Wednesday

10AM to 1PM

Thursday

10AM to 4PM

Friday

10AM to 4PM

Saturday

Closed
For all Eyelash Extension services
Almost anyone can enjoy the benefit of eyelash extensions, but certain conditions can make them inappropriate for you.. If one or more of the following conditions applies to you, you may not be a good candidate for eyelash extensions.
Medical Illnesses: A common cold or sinus infection, can cause irritation and/or eye secretions which can cause inadequate bonding of the adhesive and premature loss of your eyelash extensions. You suffer from other medical illnesses, or are undergoing chemotherapy or other medical treatment.
• If you had cosmetic surgery, permanent makeup, or LASIK within 2 month.
• If you had eyelash lift within 3 month
• If you are pregnant
• Allergy, Sensitive skin: Although eyelash extensions are not applied to the skin, allergic reactions are possible from the adhesive, under-eye pads or latex gloves. The area around your eyes is easily irritated by skincare product or cosmetics. (Recommend for patch test)
When you come for appointment
Please arrive to your appointment on time and without any eye makeup (this includes foundation/concealer/lotions around the eye). The length of your appointment may not be extended if makeup needs to be removed or if you arrive late. You should avoid getting your lashes wet at least 24 hours after your lash service, please plan accordingly.